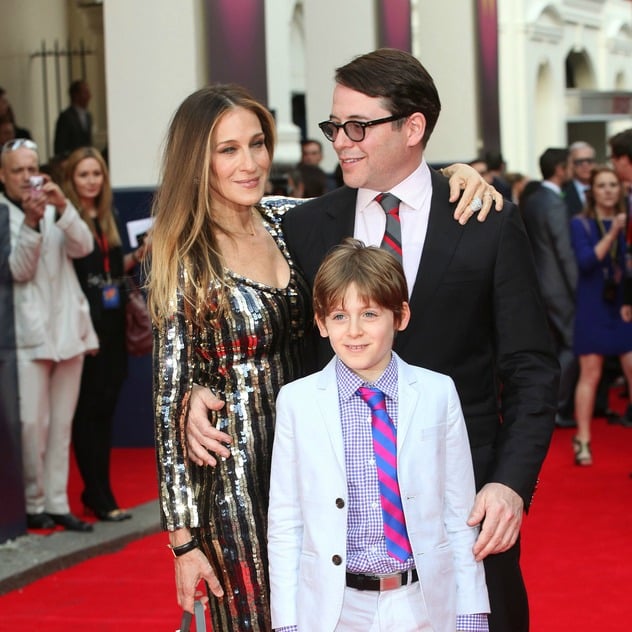 Reproductive challenges are not uncommon, and people are becoming more and more comfortable discussing their experiences. Celebrities are no exception, and many are feeling compelled to share their stories of how their children were born through surrogacy.
Guiliana and Bill Rancic
The Rancic's may be one of the better known celebrity couples who struggled to grow their family. The couple had a popular reality television show that exposed both their struggles to get pregnant and Guiliana's battle with breast cancer. America celebrated with Bill and Guiliana once the cancer was in remission and they were able to welcome the birth of their son, Duke, thanks to a gestational carrier. The couple tried to give Duke a sibling. Unfortunately, their additional attempts resulted in miscarriages and they were not able to have another child of their own.
Jimmy Fallon
Jimmy Fallon's job is to make people laugh as the host of "The Tonight Show." He is obviously a master at his craft, as we, the viewing public, were unaware of he and his wife's struggles to start a family. After five years of failed attempts and heartbreak, the couple welcomed the birth of their daughter, Winnie, through a gestational surrogate.
Tyra Banks
Most people today are familiar with the name Tyra Banks. Whether you remember her face from magazines, videos, movies or "America's Next Top Model," Tyra has made a mark on American pop culture. The highly successful entrepreneur shared with readers that she struggled with "fertility issues" during an interview for People magazine in 2015. Just a few months later, Tyra shared with the world via Instagram that her son, York Banks Asla, was born thanks to a gestational carrier.
Elizabeth Banks
Elizabeth Banks has been forthcoming not only about gestational surrogacy, but about her struggle to accept that she could not carry a child herself. Elizabeth shares that she had really wanted to carry her own baby. However, support from other moms who assured her nothing else would matter once she had her child provided the motivation to choose gestational surrogacy. Elizabeth now has two beautiful baby boys, Felix and Magnus, both born through a gestational carrier.
Sarah Jessica Parker and Matthew Broderick
The power couple shared with the world the birth of their first son James in 2002. Afterwards, they struggled to get pregnant again. Six years later, through a gestational surrogate, the couple introduced their beautiful twin girls, Marion and Tabitha.
The List Goes On and On…
Oher celebrities who've welcomed their children into the world through a gestational surrogate include: Angela Bassett, George Lucas, Neil Patrick Harris, Nicole Kidman, Elton John, and Lucy Liu. Some may argue celebrities have it easier to choose gestational surrogacy because they have the financial means. They may have money, but despite one's celebrity status, the same amount of worrying, excitement, stress and joy is experienced throughout the surrogacy journey. Whether or not you are a celebrity, gestational surrogacy is a phenomenal adventure that deserves all the attention it can get.