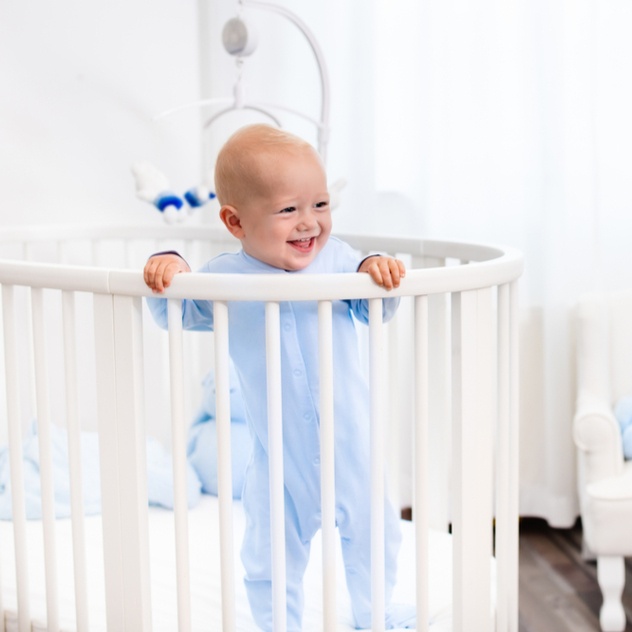 Makers of baby products are continually reviewing research and ratings to improve safety features.
This is always great news for parents, but the information changes from year to year. Parents need to stay abreast of current ratings and safety research to find the safest products for their baby. There are resources available to help parents keep on top of the latest safety ratings and regulations. Professional research teams and peer product reviews are available online, some more reputable than others.
Do your homework and you will surely find the safest products for your child.

Mommyhood 101
The site covers everything: car seats for every age, baby gates, bouncers, diapers, formula, and more. If your baby needs a product, it's probably been reviewed on Mommyhood 101.
What is great about the site is their coverage of best recommended items at all price points. Just because an item has an absurd price tag does not make it the best.
The site is run by a husband and wife, both scientists with PhDs who are committed to unbiased research for parents, not manufacturers. The site includes pediatric science articles to help parents stay informed about current topics unrelated to specific products.
The Bump
The Bump is a fun and informative site for parents at all stages. They review baby products and offer their top picks for different items. While the site is helpful and worth viewing, ratings are limited and should serve as one stop along your journey to discovering the safest products for your child.
The Bump also serves as a forum for parents to ask questions and support each other. They have an interactive week-by-week pregnancy guide showing how baby is growing, what symptoms you may experience, and what procedures are typically scheduled around that time in baby's development.


Consumer Reports
Consumer Reports is another helpful site that rates the majority, if not all, current baby products parents need to purchase. Ratings cover price range, safety, ease of use, and more.
If already a member this is an excellent reference for baby product safety. If you are not already a member, you will need to become one to access the research. Determining whether a subscription is worthwhile really depends on the individual family. Research some of the free sites and if you are unhappy with the ratings, give Consumer Reports a try.


Find Alternative Resources
While the above-mentioned sites cover the majority of baby products, they might not answer the specific questions a parent has. Do some independent research by reading baby publications, parenting blogs, or by asking your fellow parents. Joining a community parenting group could bring about some great product recommendations.


Consult Your Pediatrician
Since parents take the time to find the best pediatrician for their family, they can rest assured in the pediatrician's recommendations. You might not always agree with what the pediatrician says but you know they maintain the best interest of the child and will give the parent tips to find the safest baby products.