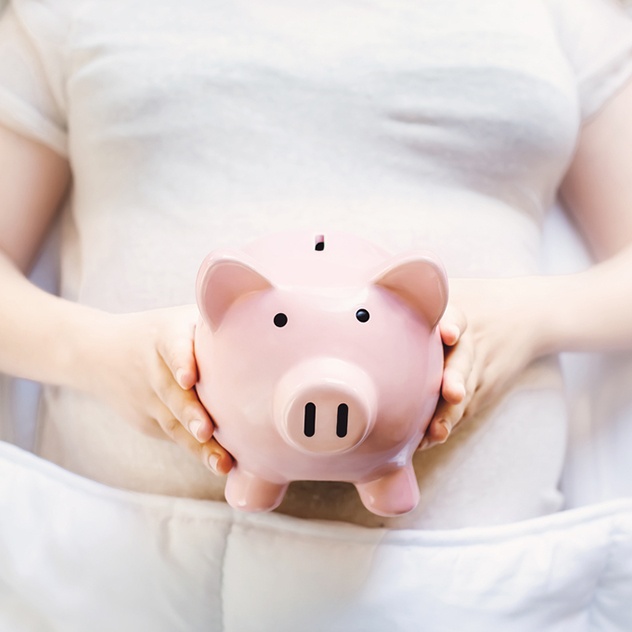 Choosing surrogacy can open many doors for intended parents who want a child but may need help building their family. Surrogacy is a very involved process and can cost up to $90,000. However, that does not mean hope is lost to families who may not have that money available. If you take the time to plan, prepare, and look into all options, having a child through gestational surrogacy can be a financially realistic choice.
Grants
There are grants available to help offset the costs associated with surrogacy. Depending on the grant, specific criteria may be required for consideration. Grants are not always readily available. There is typically an application process and many of the grants are awarded at a certain time within the year. If you are interested in exploring your options for grants, plan ahead and take the time to discover what may be available.
Financing
There are several means for financing a portion of the costs for surrogacy. Currently, there are a few organizations that provide financing for fertility treatment. This financing extends to intended parents who choose gestational surrogacy. Agencies such as CapexMD and Prosper Healthcare Lending offer financing for many fertility treatments including, but not limited to: IVF, fertility medications, egg and/or sperm donors. Explore your eligibility for this type of financing. The above links will direct you to the organizations' websites. There you can read more about what they have to offer and access their applications to discover how they can help you.
Fundraisers
Appealing to your immediate network through a fundraiser is another way to explore paying for part of the surrogacy journey. Intended parents could choose to host a "Help Us Grow Our Family" event and request donations towards fertility treatments. Another option to consider is starting a "Go Fund Me" page. Perhaps your story will reach enough hearts to help increase your funds for the process. Social media provides another fantastic means for reaching large numbers of people to request donations towards your surrogacy process.
Decide Which Options are Best for You
Whatever avenues you explore to cover the costs involved, know that surrogacy is an option for everyone. It is available to any intended parent struggling with infertility and its costs do not have to be such a great burden. Whether you intend to explore one of the options mentioned here or are seeking other means to make it work, becoming a parent through surrogacy is possible. Take time to go over your finances. Learn specifically what your insurance will cover and what monies you will be responsible to pay. When seeking a surrogacy agency, ask about their payment options; for example, if you will be expected to cover all costs in one lump sum or if it will it be possible to pay in monthly or quarterly installments. All your efforts will be worthwhile the first time you hold your child.
*Please note: This is a general synopsis. You should speak with your healthcare provider for more information and details about your individual process.