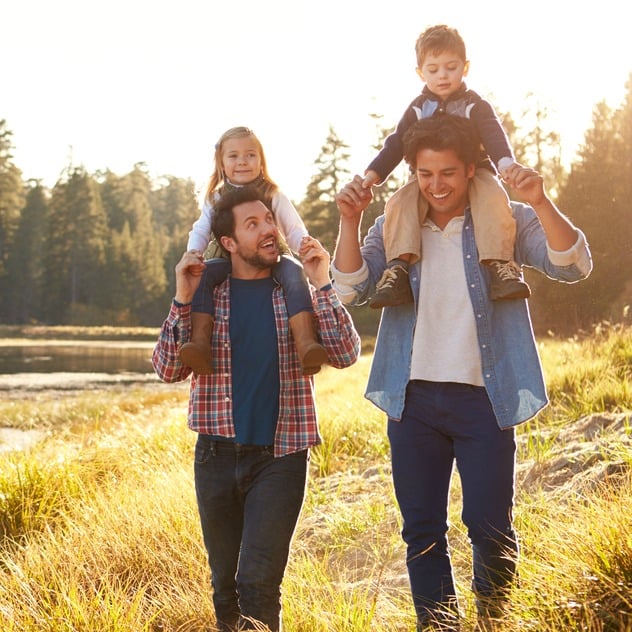 Worldwide Surrogacy Specialists LLC (WSS) has the honor of being Connecticut's premier full-service surrogacy agency. Our experience and success is attributed to the first-rate services we provide. WSS clients represent a wide range of intended parents both domestic and international. Compassionate, personal care is given to all IPs regardless of race, gender or sexual orientation. While there are several factors that guide intended parents to choose our agency, the following five reasons are helpful considerations.
In-House Attorney
Attorney Vicki Ferrara is the Founder and Legal Director at WSS. Her expertise related to Assisted Reproductive law facilitates uniquely comprehensive legal services to intended parents. The contracts she generates ensure all sensitive aspects of the process are covered and protect the best interests of the IPs. Vicki's experience, knowledge and passion for gestational surrogacy manifests in exceptional services to IPs.
Vicki is the author of the book: Gestational Surrogacy, A Primer. She is a member of the Connecticut Bar Association, The American Academy of Assisted Reproductive Lawyers and Greater Bridgeport (CT) Bar Association.
Small-Sized Agency
At WSS, clients can expect a comprehensive range of services with our distinguished, compassionate staff to meet your surrogacy needs. Our small-sized agency provides a more personal experience for clients. IPs can expect to speak directly with our staff within a timely fashion. The quality of our seasoned employees and the areas of surrogacy needs covered by each person makes WSS a superb agency to work with.
In-House Escrow Management Company
WSS includes CFL Escrow Services, LLC. The benefit of having an in-house escrow management company is the assurance that payments will be made in a reasonable time. Escrow accounts help make possible the transfer of funds from one source to multiple payees or inpayments. IPs who work with WSS are not required to use our in-house escrow management, but often prefer the convenience and efficiency offered by CFL.
Social Worker
Once IPs choose to work with our agency, they will establish a connection with Jen, our Director of Case Management. Jen has an MA in Social Work and will help IPs fully understand what is to come along their surrogacy journey. Among other topics, Jen will help IPs understand how surrogates are screened, selected and matched with IPs. While IPs may eventually be assigned to another quality case manager within the agency, Jen will remain readily available to help IPs along their path to growing their family.
Psychologist on Staff
Psychologists play a big part in screening potential surrogates. The thorough screening process ensures only reliable and desirable candidates are matched with IPs. While some agencies contract psychologists to conduct MMPIs and surrogate screenings, WSS has two highly qualified and experienced psychologists on staff. Their thorough assessments and evaluations make valuable matching possible between surrogates and IPs.
Contact Us
If you would like to learn more about Worldwide Surrogacy Specialists and how we can assist you along your surrogacy journey, give us a call:
Contact: 203-255-9877