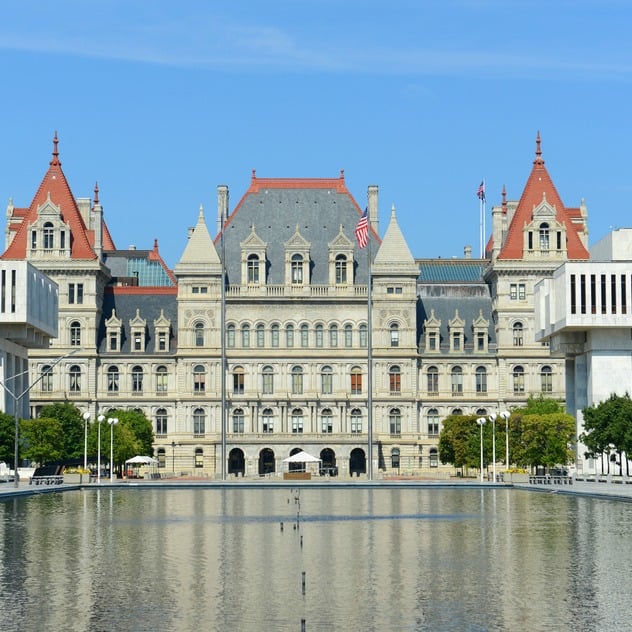 The state of New York is facing an imminent turning point regarding surrogacy laws.
Currently, the surrogacy laws in New York are some of the most restrictive and discriminatory in the country, stating that it is illegal for intended parents to hire a woman to carry their child. Failure to comply with the law is punishable by up to ten thousand dollars, and second-time offenders even risk felony charges.
Enacted in 1992, the current law forbids compensated surrogacy in New York, declaring surrogacy parenting contracts to be contrary to public policy. The severity of this arcane law was based on traditional surrogacy, where a surrogate carried her own genetic baby. Due to problem cases such as In the Matter of Baby M, surrogacy arrangements were looked upon as unethical and against public policy.
However, since then, there have been countless positive experiences with gestational surrogacy, providing a surplus of evidence in favor of legalizing it. Gestational surrogacy arrangements are ethically and professionally managed, and gestational surrogates are protected by legal counsel, have choices regarding medical care, and are treated with respect and gratitude.
The national infertility association, Resolve, is one of the major advocacy groups in the U.S. that fights for the rights of men and women who are unable to conceive children. Striving to promote access to care for all who need it, Resolve contests any attempt to restrict or eliminate that care and provides research and data to support positive public policy for the infertility community. Their organization operates under the firm belief that family is vital and that no one with infertility should walk alone, and they work with advocacy volunteers to ensure equal access to family building options for all.
Currently, Resolve staunchly supports a bill that is in front of the Assembly and Senate in New York. Introduced by Senator Brad Hoylman in 2012, the bill would legalize and set forth guidelines for surrogacy arrangements and create a pathway for intended parents to obtain an "order of parentage" from a court prior to the child's birth. Under this bill, the rights of intended parents would be protected regardless of how a child is conceived. A large and diverse population stands to benefit from this legislation, as both heterosexual and same-sex couples in New York would be able to have genetically-related offspring in New York. In addition, IVF medical clinics would have the ability to treat their patients by doing embryo transfers for surrogacy arrangements, jobs would be created by allowing women who reside in New York to become surrogates, and, as a result, hopeful parents would be better able to match with a surrogate. The bill would facilitate the process in New York for everyone involved.
While New York was at the forefront in recognizing alternative families and one of the first states to grant marriage equality, they do not support those same couples building a family through surrogacy. Ironically, New York is now the only state that imposes criminal penalties on those who enter into a paid surrogacy agreement and one of only three states that forbid it, along with Michigan and Nebraska. The current law also discriminates against people who are born without a uterus, who have a medical condition that makes pregnancy life-threating, and who were rendered sterile by cancer.
In the United Nations Declaration of Human Rights, Article 12 states that everyone has the right to marry and create a family. If New York legalizes surrogacy and complies with this human rights proposition, they will in turn create the only path for many infertile or same-sex intended parents to have children. For the equality of those unable to conceive, we can only hope that the New York Child and Parent Security Act (Bills S2765 and A4319) are passed.
For more information on surrogacy, visit Worldwide Surrogacy Specialists, a full-service surrogacy agency founded by leading reproductive lawyer, Victoria T. Ferrara.